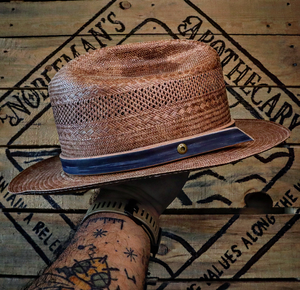 The Stroke of Blue's hatband
The same quality and attention to detail as when you order any one of Nobleman's Apothecary handmade products. 
The Stroke of Blue's is a hand dyed indy blue veg tanned leather that looks stunning from day one and ages with such grace.
The only blue's you'll be singing are when it's time to take your hat off.
Yes, this goes perfect with a pair of raw denim!!!